Lauree Padgett (HMHS 1980), Co-Executive Director
Lauree recently hit the 36-year-mark at Information Today, Inc. (ITI), a publishing company in Medford, N.J., where she now heads the editorial services department. Lauree avidly (since 1968) follows and covers (since the 1980s) the HMHS boys basketball team (aka the "Dawgs"), most recently for Haddonfield Today, and was a founding executive board member of the HMHS Athletic Hall of Fame, established in 1993. Lauree was also a founding member of Hope United Methodist Church in Voorhees, which began in 1990. At Hope, she has been active in the music and drama programs, both writing and assistant-directing many original skits and plays. Hope has also given her the joy of working again with her high school director Jack Shaw. Lauree considers her participation in the Drama Club as the highlight of her high school day, where she gained many lifelong friends and learned that pursuing what you are good at is more important than pursuing what will put you in the spotlight. She is honored to be a founding member and co-executive director with 1980 classmate Bill Rauch of the JDS Legacy Group.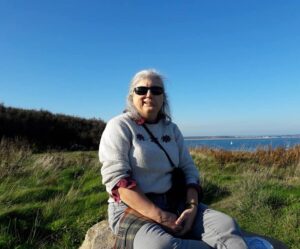 Bill Rauch (HMHS 1980), Co-Executive Director
Bill Rauch is the inaugural artistic director of The Perelman Performing Arts Center, currently under construction at the World Trade Center and scheduled to open in September 2023. His work as a theater director has been seen across the nation, from low-income community centers to Broadway in the Tony Award-winning production of All the Way and its sequel, The Great Society. From 2007 to 2019, Bill was artistic director of the Oregon Shakespeare Festival, the country's oldest and largest rotating repertory theater. Bill co-founded Cornerstone Theater Company where he served as artistic director from 1986 to 2006, directing collaborations with diverse rural and urban communities nationwide. Bill is proud that his two children have been active in backstage work at their high school drama clubs.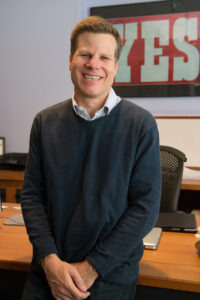 Marcia Carroll (HMHS 1980)
Marcia believes in living spherically … artistically, professionally, and personally. While celebrating the success of her SAG Short film, JADED, gaining recognition in the festival circuit, she is currently producing/directing the documentary, Losing Grace Finding Hope, the true story from which JADED was inspired. As a former news writer/associate producer/undercover investigator for both CBS and NBC News, show host for the QVC Shopping Channel, community columnist for the Dallas Morning News, and acting veteran, she values most her decade-long involvement as an actor and board member for the Contemporary Theatre of Dallas. She studied with Broadway Director Terry Schreiber at his NYC studio, Beatrice Straight and Jim Boerlin at the Michael Chekhov Acting Studio, and at the American Academy of Dramatic Art. Marcia is a proud member of AEA/SAG-AFTRA/WIFD/WIFTI and resides in Dallas with her husband.
https://filmfreeway.com/MarciaCarroll
https://www.linkedin.com/in/marcia-carroll-8635372a/
https://www.instagram.com/jadedmovie/
https://www.instagram.com/marciacarrollburzair/
Herb Hess (HMHS 1978)
Herb is a Haddonfield kid through and through, born here and raised here. A Penn (Wharton) undergrad, Heb Partnered with HMHS friend and JDS Legacy Group member Steve Quickel and delivered tech services, which is how Herb met his future wife, Toni. They moved back to Haddonfield and finally got married when the first the baby came along. Herb is the father of two wonderful children who have kind hearts. Still in technology many years later, he enjoys gardening, hiking, biking, friends, being part of the Haddonfield Farmers Market, being near an ocean, and taking on the conservative side of nearly any financial or fiscal argument. A neighbor told Herb when he was much younger, "Herbie, you will find as you get older, your circle of friends diminishes." Fortunately, the Drama Club of HMHS has reversed that trend and he is grateful to be a part of the "Dramahood of Friends." If you don't remember Herb, it's because he sold candy bars and lemonade at intermission.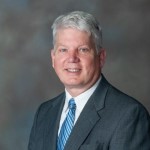 Lisa Lawmaster Hess (HMHS 1979)
Lisa Lawmaster Hess is a graduate of HMHS and Bucknell University, where she earned her Bachelor's degree in psychology and her Master's degree in Education. A former elementary school counselor, Lisa currently works as an Adjunct Professor of Psychology at York College of Pennsylvania, teaching courses in child development, positive psychology, and a First Year Seminar. Lisa is a blogger and the author of three novels, three non-fiction books and numerous print and online articles. She owes a debt of gratitude to her HMHS teachers, particularly Marilyn Lee Mauger, who introduced her to creative writing and, of course, Jack Shaw. Lisa's time on the HMHS stage under Jack's direction taught her much about the character development she now uses in her writing, as well as a love of performing she continues to indulge whenever possible.
Milly Massey (HMHS 1977)
After a 20-year career as a New York advertising executive, Milly is now an arts educator and supporter in Providence, R.I. Milly is currently director of visual and performing arts at The Gordon School and president of The Wilbury Theatre Group board. She teaches at Trinity Repertory's Young Actors Summer Institute and originated the YASI Players program. Milly also has been part of the steering committee for Fringe PVD and the Rhode Island Teaching Artist Center. She has performed, musical directed, and written original music for The Wilbury Group, The Gamm Theater, and Commonwealth Shakespeare, among others. Milly was a founding member of Princeton Summer Theatre and a board member of Theatre Intime. She holds degrees from Princeton and Brown universities.
Greg McMillan (HMHS 1986)
Since 2012, Greg has been a senior and interim pastor in New Jersey and served most recently as the senior pastor of Hamilton Square Baptist Church, Hamilton, N.J., from 2016–2020. He has also been president and CEO of the Center for Advanced Development Synergies & Strategies, LLC, in Woodbury, N.J., since 2007. Greg describes himself as a leader with extensive experience in a variety of industries and an impressive track record of creating effective organizational structures and developing and implementing sound business strategies. He has a skill for building positive relationships with board members, clients, colleagues, and other key stakeholders as well as managing complex transactions and negotiating agreements. Change management is also one of Greg's major strengths. Recently in his hometown of Haddonfield, Greg was a co-leader at the Presbyterian Church of the Matthew 25 Program on Structural Racism & Speakers Series, 2020/21. He holds a B.A. in theology from Jameson Christian College (Philadelphia), where he also received an honorary Doctor of Divinity degree.
Sue O'Malley-Sheehan (HMHS 1982)
Sue O'Malley-Sheehan is still very much a fixture at HMHS where she has been employed for more than two decades. Upon graduating from Haddonfield in 1982, Mt. St. Mary's University in 1986, and following a successful career in the pharmaceutical industry for more than a decade, Sue and her husband Tim moved to Haddonfield to raise their two children, Riley, a 2010 graduate of HMHS, and Molly, a 2018 grad. When the kids were young, Sue's desire to work outside the home only during school hours eventually brought her back to HMHS, where she has been the full-time, building substitute teacher and remains there to this day. Sue has had the joy and privilege of teaching and knowing nearly every student that has walked the halls of HMHS since 1998 and has seen virtually every play, concert and musical that has been performed in the auditorium. Sue is the consummate volunteer—from planning high school and college reunions to teaching CCD, sitting on every PTA committee imaginable and chairing every sport's booster club on which her kids ever played. She is now thrilled to be involved with the JDS Legacy Group. Sue spends her summers at the Jersey shore on Long each Island, and she and Tim recently sold their 125-year-old Victorian home in Haddonfield and moved to Old City, Philadelphia, where they are loving city life.
Jennifer O'Neill (HMHS 1982)
These days, Jennifer spends as much time as possible sailing on Tampa Bay or Barnegat Bay. When that's not in the forecast, she's very happy to be working with the JDS Legacy Group committee, "playing it forward" to the HMHS theatre department, and the auditorium life that was such an integral part of her high school years. After raising their four children in Haddonfield (Luke '06, Maggie '09, Charlie '14, and Norah '17), Jenn and her husband Joe ('81) finally made the move to Florida. The move was prompted not only because the first grandchild lives nearby, but also for health reasons. Many (nearly 20) of her Haddonfield years were given to Lizzie Haddon PTA, including service as committee chair, secretary, and president. Jennifer also served as president of Town-Wide (Zone) PTA, the body that produces the Town Calendar. She served 15 years on the Haddonfield Foundation Board of Trustees (13 as secretary), and 10 years on the Haddonfield Zoning Board (serving 2 years as chair). But some of the most rewarding volunteer hours were at the keyboard — of a piano (ba-dump-bump). For nearly 20 years, Jennifer played for the combined 4th and 5th grade elementary school choruses. This meant going to Central, Tatem, and Elizabeth Haddon and choral rehearsals before the 150–175 or so children would have their one rehearsal at the HMHS auditorium before their evening concerts. Talk about herding cats! In addition to the elementary schools, she would also play for the Haddonfield Middle School's several vocal ensembles. Across that time, for 10 years, Jenn was the children's choir director at Christ the King Church, during which time choir numbers and retention grew substantially. In addition, she served as the rehearsal accompanist in the inaugural year of a brand new regional youth choir that would become ChildrenSong of New Jersey. Two of Jenn's children embraced their musical sides, and were eventually HMHS Madrigal "Royalty." Maggie, the Jester, and Charlie, the King, each sang with multiple groups, and also graced the HMHS stage in musicals. This made Jenn both a mad parent, and a stage mother (along with being a cross country-football-tennis-wrestling-lacrosse boosting mom)! Jenn has done background and stand-in work for film and television in New York and Philadelphia and has a SAG-AFTRA membership. She also has an incredible husband, and a J.D. from Rutgers School of Law.
Stephen Quickel (HMHS 1978)
When Steve looks back at his high school years, the time he spent participating in the HMHS Drama Club stands out as particularly special. He can't begin to list all the technical, artistic, and social skills he gained as a result of his years working with Jack Shaw and the Drama Club. Graduating with a major in economics and psychology from Dartmouth College, he eventually chose technology as a career path. With Herb Hess, a fellow JDS Legacy member, he started and ran a technology consulting firm for several years, then eventually ended up working 25 years for a financial services firm, rising to SVP of technology. While seemingly unrelated, Steve believes that the skills, work ethic, teamwork-building, and public speaking experience that he had acquired all those years back in high school became one of the keys to his success in managing diverse teams within a business environment. In 2005, he moved back to Haddonfield with his wife, Cheryl, and his two children, Sarah (HMHS 2009) and Stephen (HMHS 2015). While attending Back-to-School Night was always a pleasant experience for him, his favorite part of the evening was visiting the auditorium. Although the curtain and seats are now a different color, the "bones" are still the same, and the great memories come flooding back.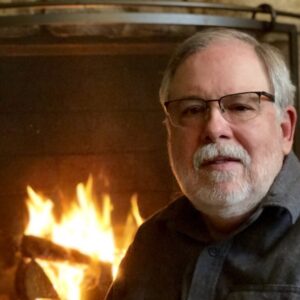 Becky Rogers (HMHS 1975)
Rebecca holds a B.A. from Colby College and an M.A. from The American University. For many years, she worked as an historian and research professional on Capitol Hill in Washington, D.C., and is currently a program manager for an energy consulting firm in Maryland. After graduating from HMHS, Becky performed in numerous productions in college and in community theater and credits her drama experience at HMHS and beyond as giving her the confidence and ability to be an effective public speaker in various professional settings.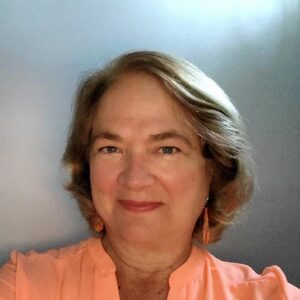 Mimi Sullivan (HMHS 1977), PhD, LCSW, SAG-AFTRA
Mimi maintains a private psychotherapy practice in Haddonfield that is concentrated on the treatment of complex posttraumatic stress. Her ongoing academic research involves capturing and quantifying the healing effects of drama in order to encourage broader dissemination and funding of theatre programs. Her 2021-published study of the Trauma Drama treatment for adolescent youth was conducted at the Boston Trauma Center under the medical directorship of Bessel van der Kolk, author of the bestselling book The Body Keeps the Score. Mimi is a past president of The Haddonfield Alumni Society. She obtained a Ph.D. in social work from Widener University in 2021 and holds a bachelor's in fine arts in theatre from The Catholic University of America in Washington, D.C. She was formerly a professional actor and member of the Actors' Equity Association and the Screen Actors Guild‐American Federation of Television and Radio Artists. Mimi has co-authored a trauma-treatment textbook chapter and has served as an adjunct assistant professor at Widener University in the Center for Social Work Education. She has spoken on the neuro/bio/psycho/social impacts of trauma oppression at professional conferences and in the popular media. Among magical things that happened in the HMHS auditorium, Mimi met her husband Andy Hyde under the clock in their senior year. Their daughter, Isabella, is currently enrolled at Haddonfield and will graduate in 2027.
Chris Sullivan Miller (HMHS 1978)
Chris credits her experience with HMHS stage crew/set design and participation in the spring musicals as influencing both her academic and professional careers. While attending Chestnut Hill College and Harvard Graduate School of Design, she designed and executed sets for college, equity theatre, and Philadelphia Opera Company productions. Later, she created sets for local theatre groups. For years, Chris painted large-scale signage for Major League Baseball Spring Training and Arena Football facilities. On a smaller scale, she was a graphic designer for several corporations, including the fifth-largest animal shelter in the country, where she was also a public information officer, appearing on Phoenix televisions several times a week. In addition to freelance graphics and painting, Chris and her husband currently foster pets for rescue groups and have fostered more than 250 cats and dogs.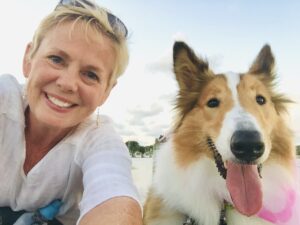 Elaine Winder (HMHS 1979)
After college, Elaine spent a few years working in the public relations department at the Campbell Soup Co. before finding her real calling in education. She just completed 30 years as an English teacher at Cherokee High School in Marlton, N.J., where she gets to act on a daily basis. For 11 of those years, Elaine was assistant director of the fall plays, handling the costuming, fund-raising, and concessions, among other jobs. She is still happy to be a Haddonfield resident, living just one block from where she grew up.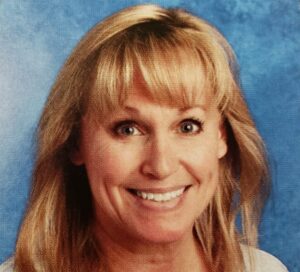 Nicholas Wuehrmann (HMHS 1979)
Nick is a freelance actor, singer, and stage director based in NYC, and is a member of SAG-AFTRA and AEA. He has performed with Cleveland Opera (Albert in Albert Herring, Lord Tolloller in Iolanthe), Glimmerglass Opera and Opera Carolina (Ralph Rackstraw in H.M.S. Pinafore), North Mississippi Symphony (Ko-Ko in The Mikado), Seaside Music Theater (in 50 productions ranging from Malvolio in Twelfth Night to Cogsworth in Beauty and the Beast and Herbie in Gypsy), and in more than 70 productions in 12 seasons with Ohio Light Opera (including the title roles in The Chocolate Soldier and Offenbach's Bluebeard). He has also performed principal roles with Sarasota Opera, the London Symphony Orchestra, Orchestra of St. Luke's, Salt Lake Acting Company, Mad Cow Theater, Baton Rouge Symphony, Delaware Valley Opera, LaMama ETC, Nevada Opera, Texas Opera Theatre, Toledo Opera and Virginia Opera. As director and choreographer, Nicholas has helmed regional productions of Countess Maritza, The Pirates of Penzance, The Mikado, Cox and Box, Dialogues of the Carmelites, Street Scene, Baby, You're Gonna Love Tomorrow, Romance/Romance, Sweet Charity, Utopia Limited, The Merry Widow, and H.M.S. Pinafore. Recent international credits include European tours of Die Zauberflöte and Hänsel und Gretel. He can be heard on several Albany Records recordings of Ohio Light Opera productions, including Falsacappa in Offenbach's The Brigands and the title role in Sousa's El Capitan. Nicholas also performs in film and TV, with roles in Almereyda's Tesla, Gotham, and Redrum, with appearances in The Wolf of Wall Street, St. Vincent, BlacKkKlansman, and The Immigrant. He holds a B.A. in theatre from James Madison University and a Master of Music in voice performance from Kent State University.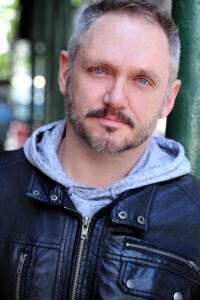 A "dramahood" of friends
learn more about the JDS Legacy GRoup and its Members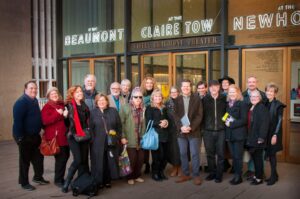 Click on the link below to access the Haddonfield Alumni Society Newsletter published in the Fall of 2021, which contains an article which more fully describes the the JDS Legacy Group. The article begins on Page 4.